As we make positive financial impacts on our community members, we are also making an impact across the world as a partner of B1G1.
Who is B1G1?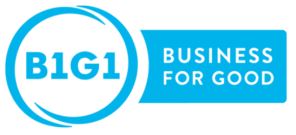 B1G1 is a social enterprise, a non-profit organization with a mission to create a world full of giving

Through partnering with B1G1 Pandora's business activities contributes to high impact global projects.

Pandora's partnership with B1G1 contributes to The Sustainable Development Goals set by the United Nations in 2015.

These global goals are a collection of 17 goals with a universal call to action to ending poverty, protecting the planet and ensuring that all people enjoy peace and prosperity.
Our community's impact to date